Wraps are one of my favorite things to make for three reasons: they taste great, they require little preparation, and they're healthy! Wraps are a satisfying way to get lots of healthy veggies in one meal, and it's something other than your usual salad.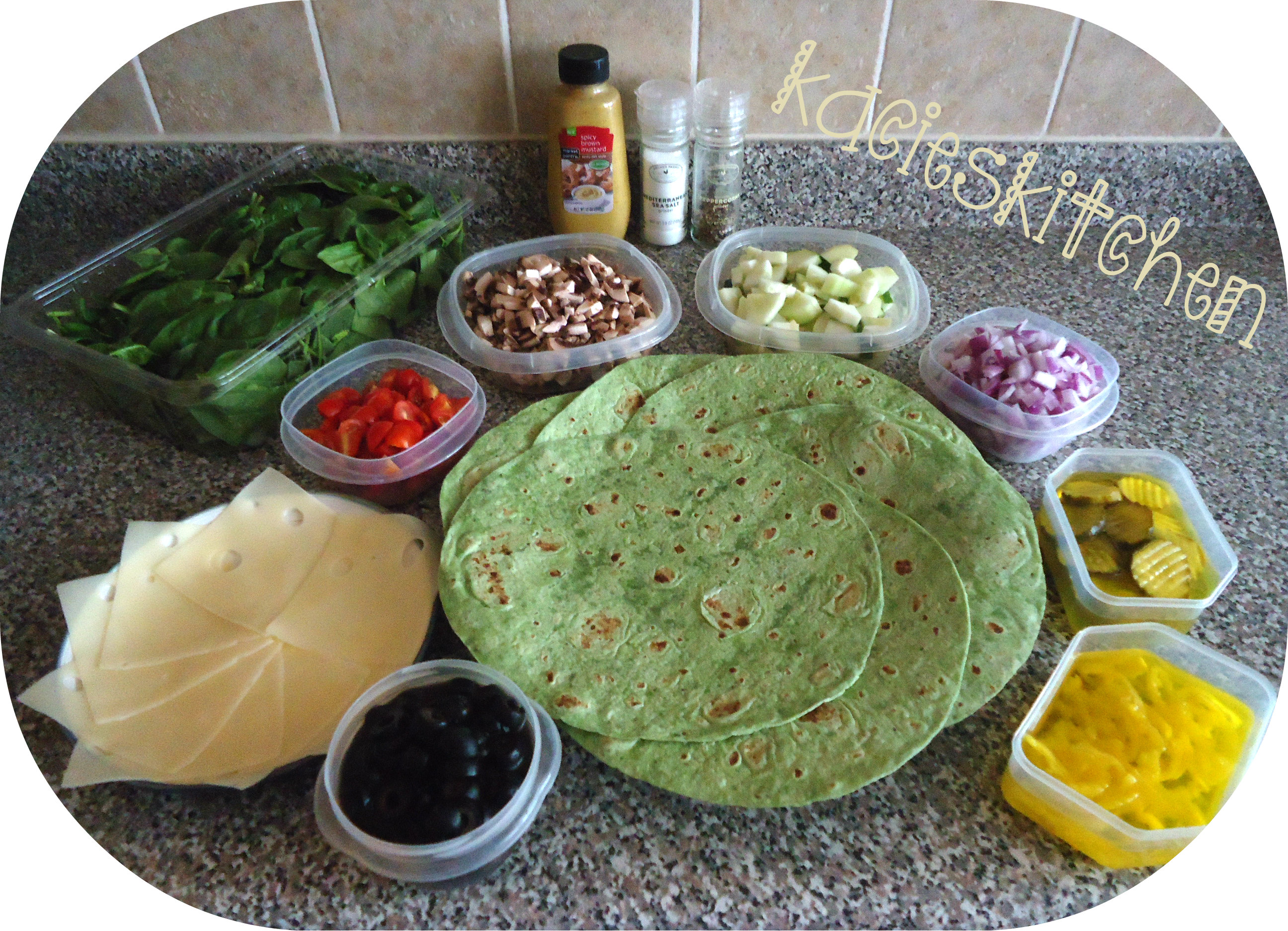 Here, I have a variety of fresh fillings chopped and ready to go: spinach, tomatoes, mushrooms, cucumber, red onion, pickles and banana peppers (use these sparingly, as they're high in sodium) and black olives.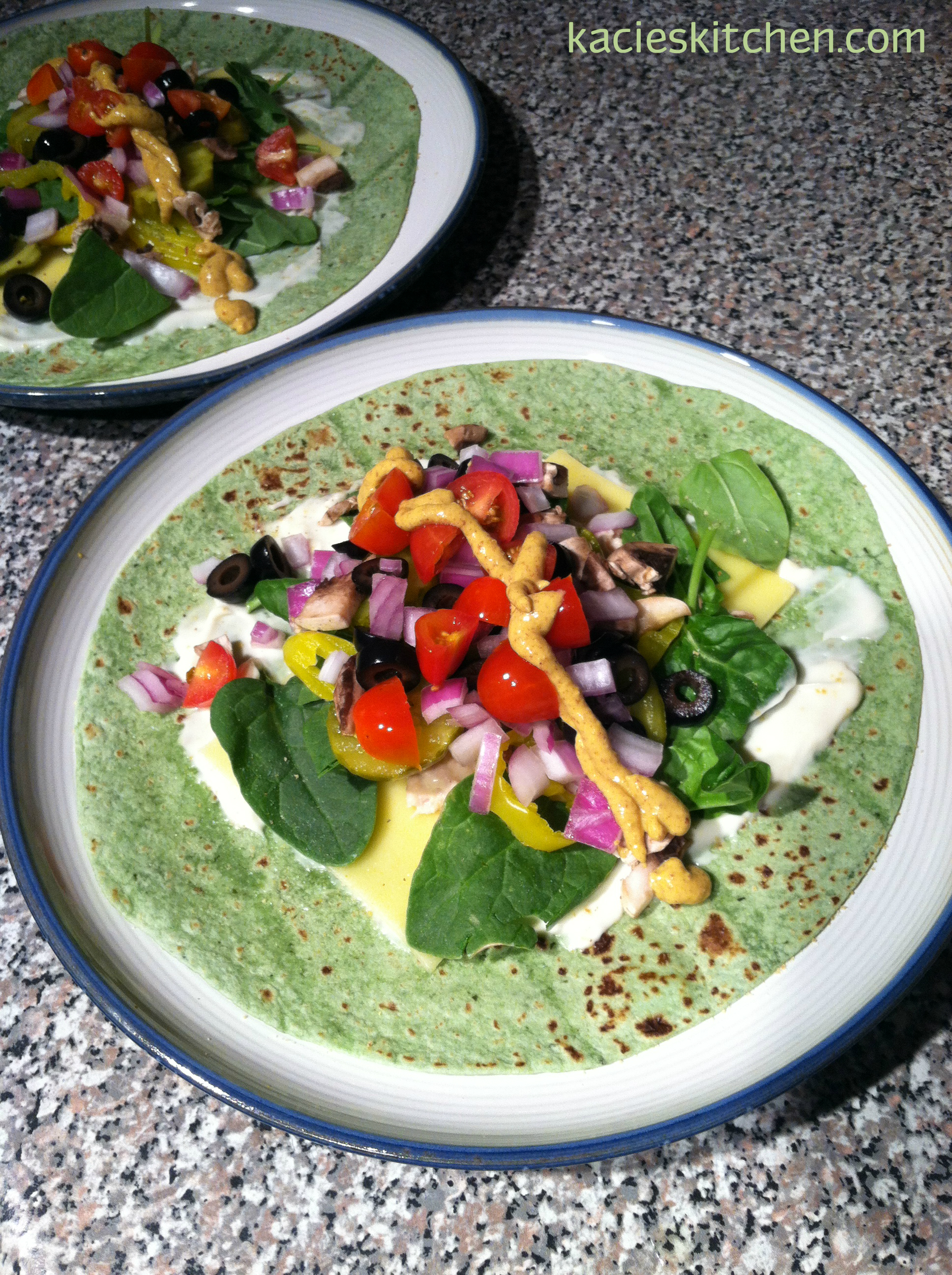 You can use whatever you like! I love alfalfa sprouts as well, but I find that they go bad quickly.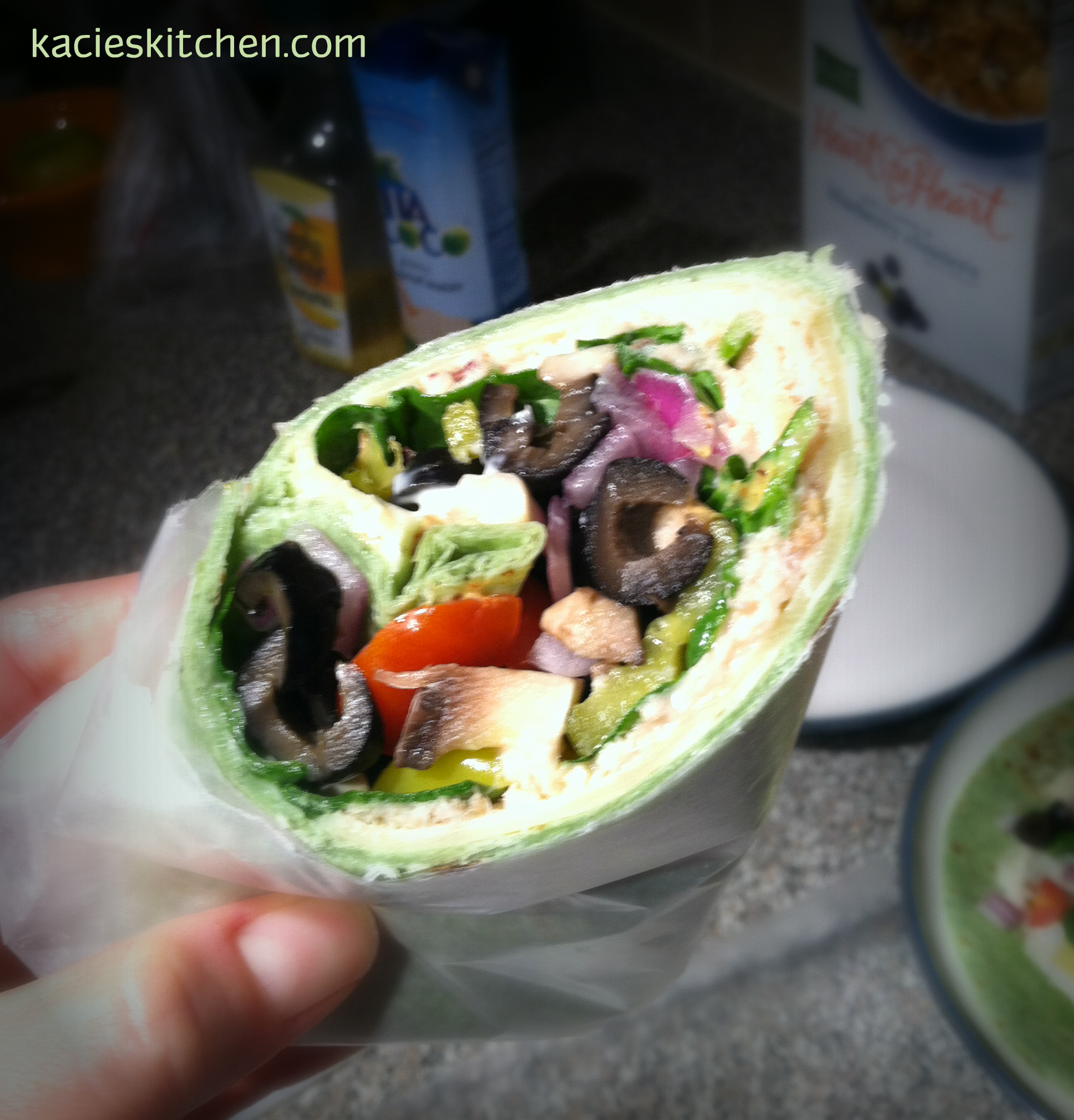 I like to wrap mine in wax paper and cut it this way with a large serrated knife. (Totally got this idea when I ordered a wrap at Publix!) 😉 It seems to make cutting so much easier and hold everything together.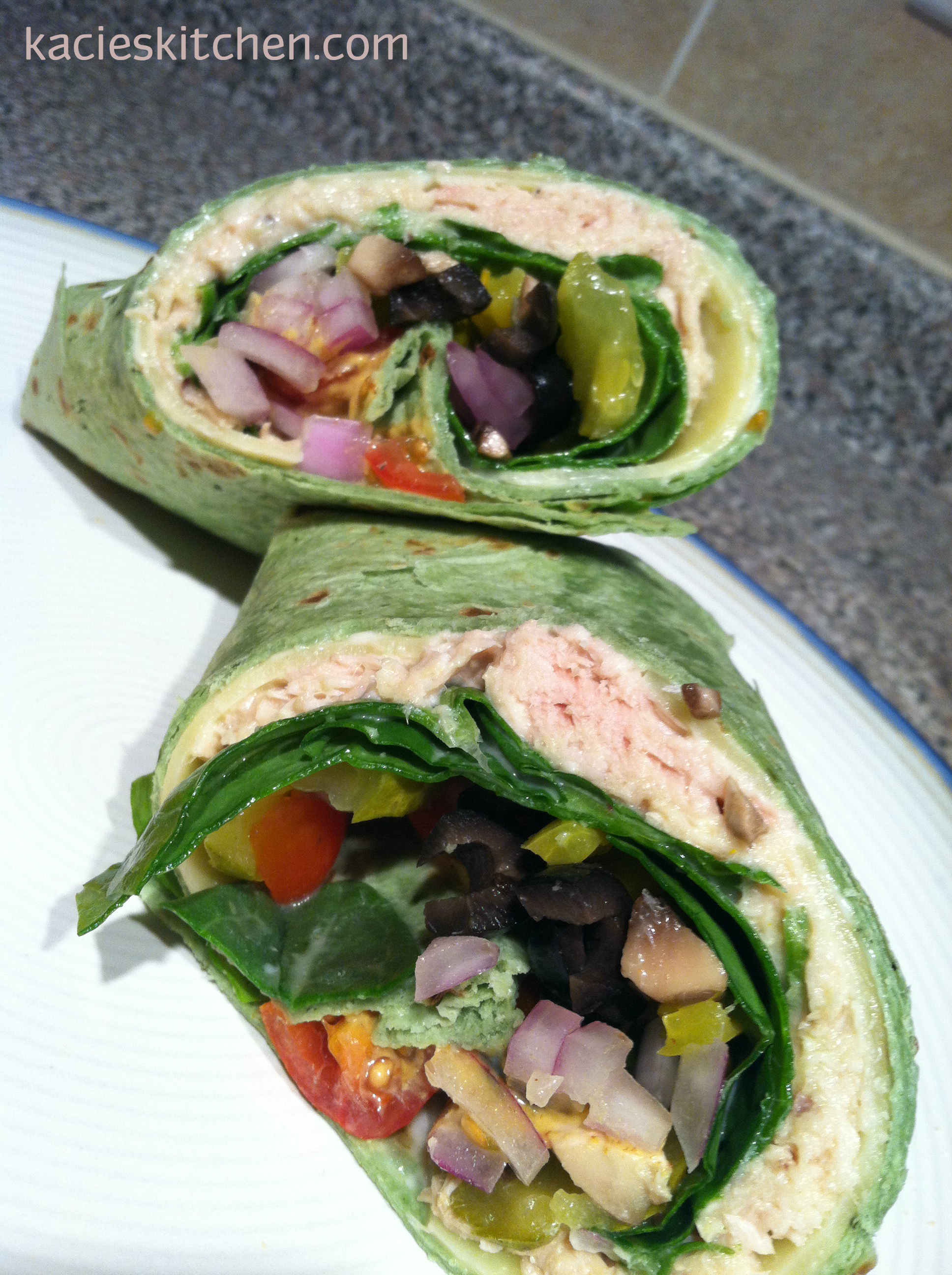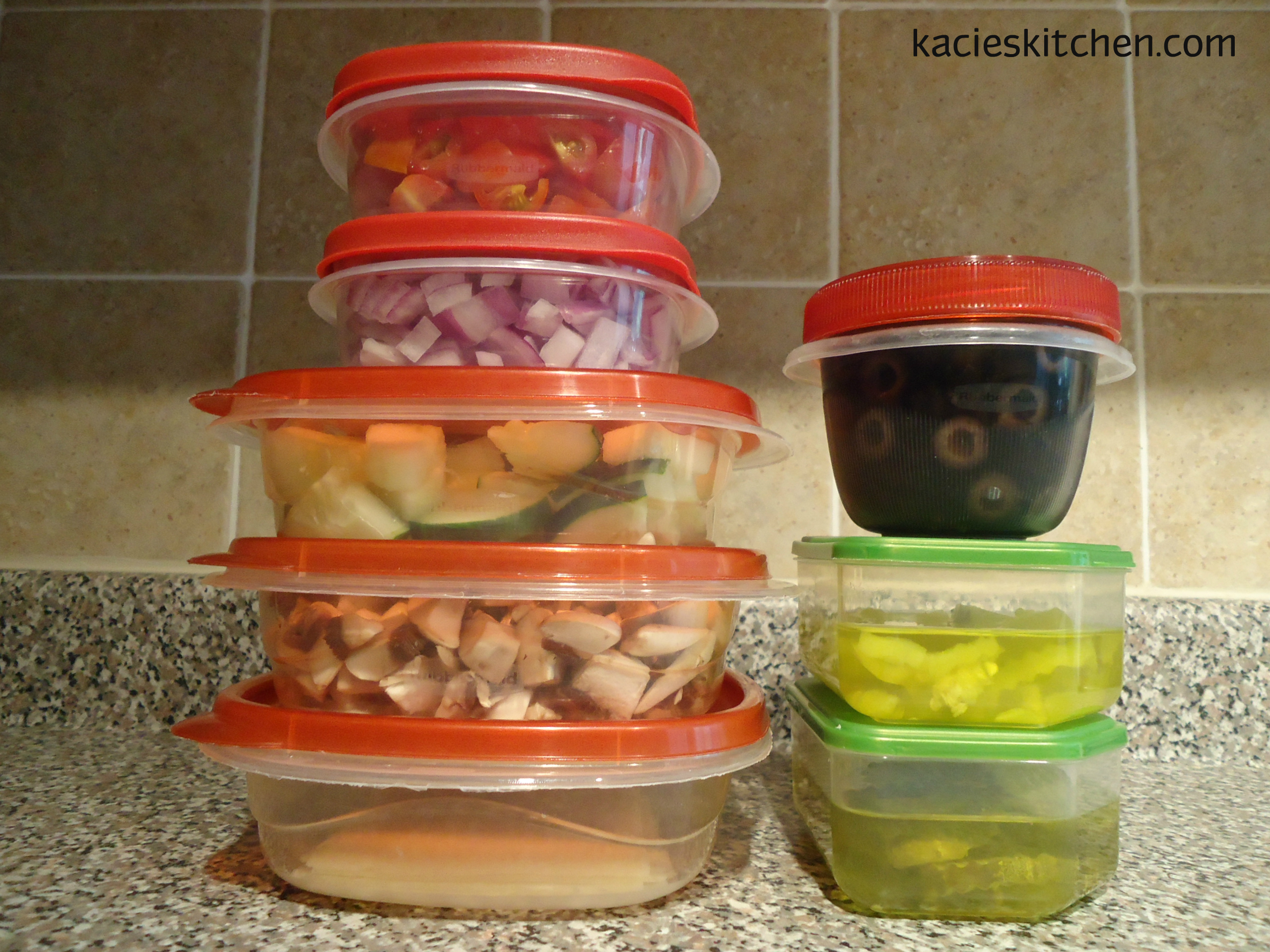 When you're finished, just store your ingredients in containers like these. This makes it so easy for when you want something quick and healthy later on in the week.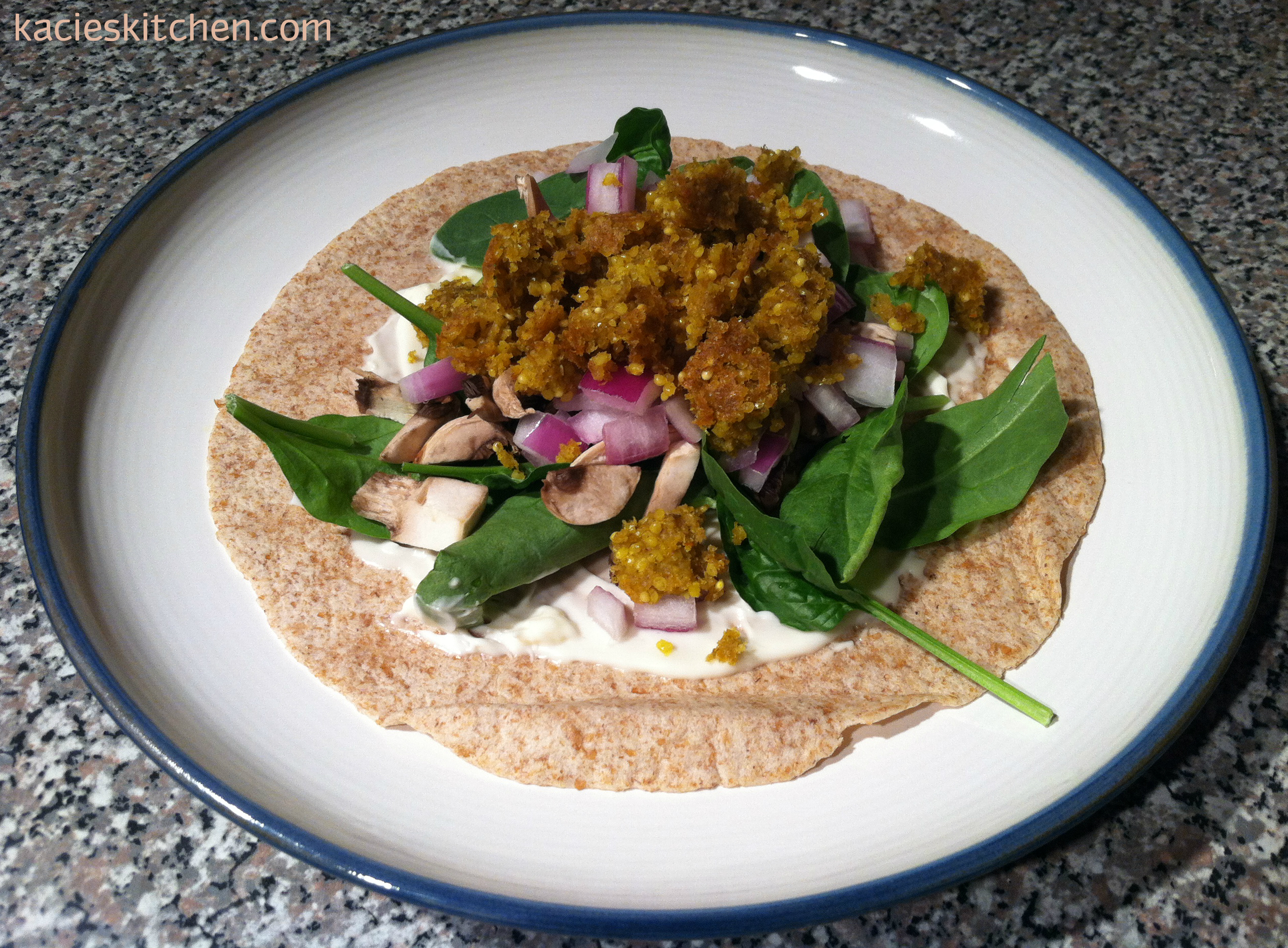 Just another variation. This one's made with a crumbled quinoa burger!
You can also do breakfast wraps! 😀
Tomorrow night at 8pm, my Nutrition Education class is having a Twitter chat on how to #MakeHealthyEasy, led by our instructor Mrs. Jenna Braddock (@JBraddockRD). I just created my Twitter handle, @kacieskitchen, and I have no idea what I'm doing. Haha! Should be interesting. My classmates are awesome (holla!), so join us on Twitter tomorrow night for lots of great tips and inspiration.
Happy Monday,
Kacie