In December, I began the process of applying to dietetic internships/graduate school. (Really, it begins long before that, but December is when DICAS officially opens for applicants who are entering the "Spring match.") I know, I know – those are a lot of words that mean nothing if you aren't familiar with the DI Matching system. Even parents of Dietetics students repeatedly ask the same questions because it's a little complicated. Needless to say, since December, my life has been consumed with this process and finishing out my final undergraduate semester.
Perhaps in another post, I'll explain a little further. But I could not be happier to say that I was matched to my top choice – a combined Dietetic Internship and Master's degree program. This means that I will be completing my 1,200 hours of supervised practice (required to sit for the National Registration Exam) and my graduate degree simultaneously. It is my hope that I have the best summer of my life so that I am ready to rock my MS/DI program come August. 🙂 I also want to get back to my blog because I truly enjoy sharing my knowledge through writing.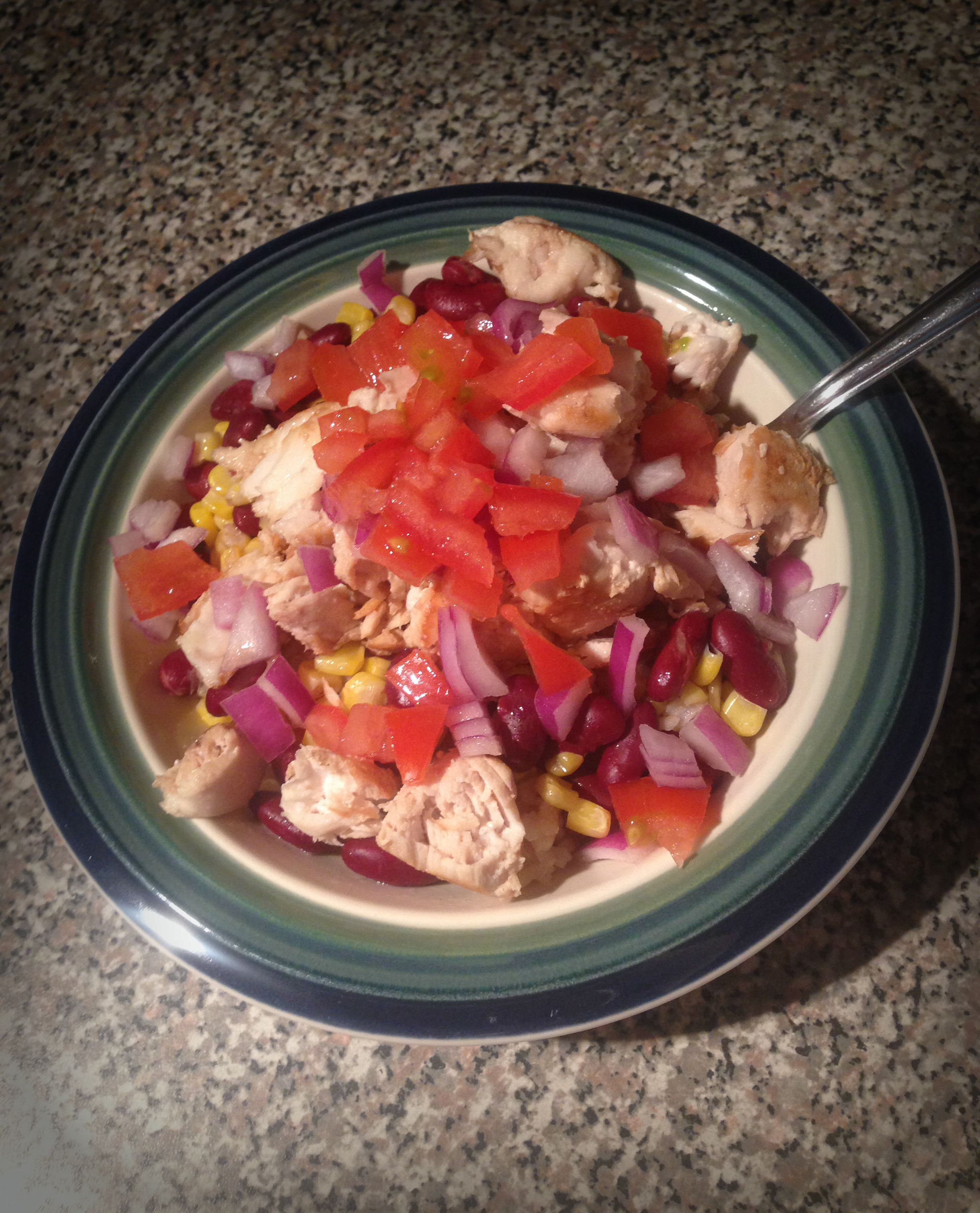 By the way, check out the fiesta bowl I had for a late lunch! I was craving Moe's, but decided to not be lazy and make it myself. The base is just brown rice, and I drizzled it with a little sweet chili sauce. Then it's layered with beans and corn (kidney beans because that's all I had), grilled mahi, and fresh diced tomato and onion. Easy. Healthy. Delicious! You could also add a little lime juice and avocado, if you have it. Meals like these tend to be my favorite – just a mish-mash of ingredients.
I'm off to wrap up my NCSF 2-year recert.
Happy Hump Day!
– Kacie