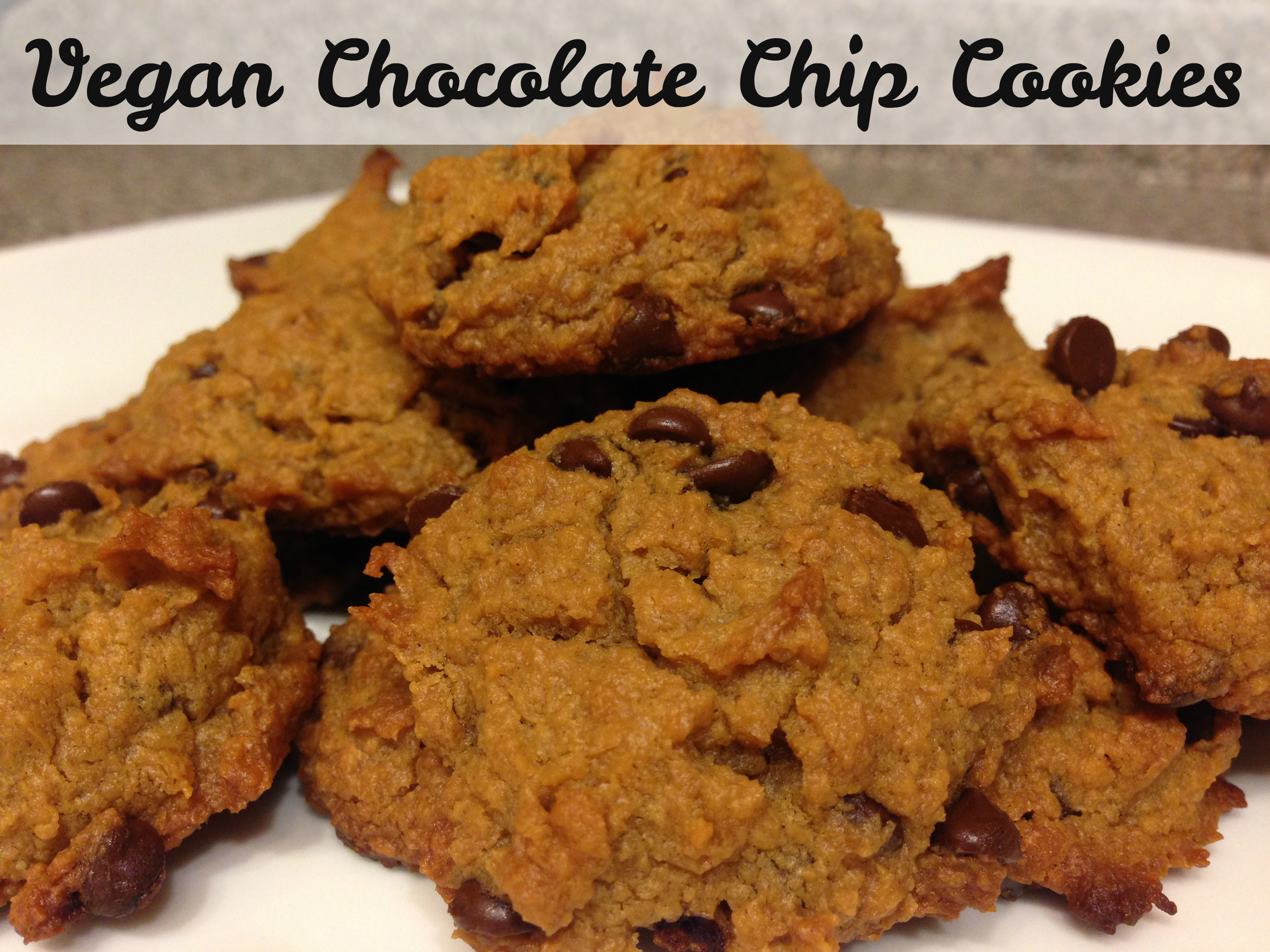 And you'll never guess what they're made with…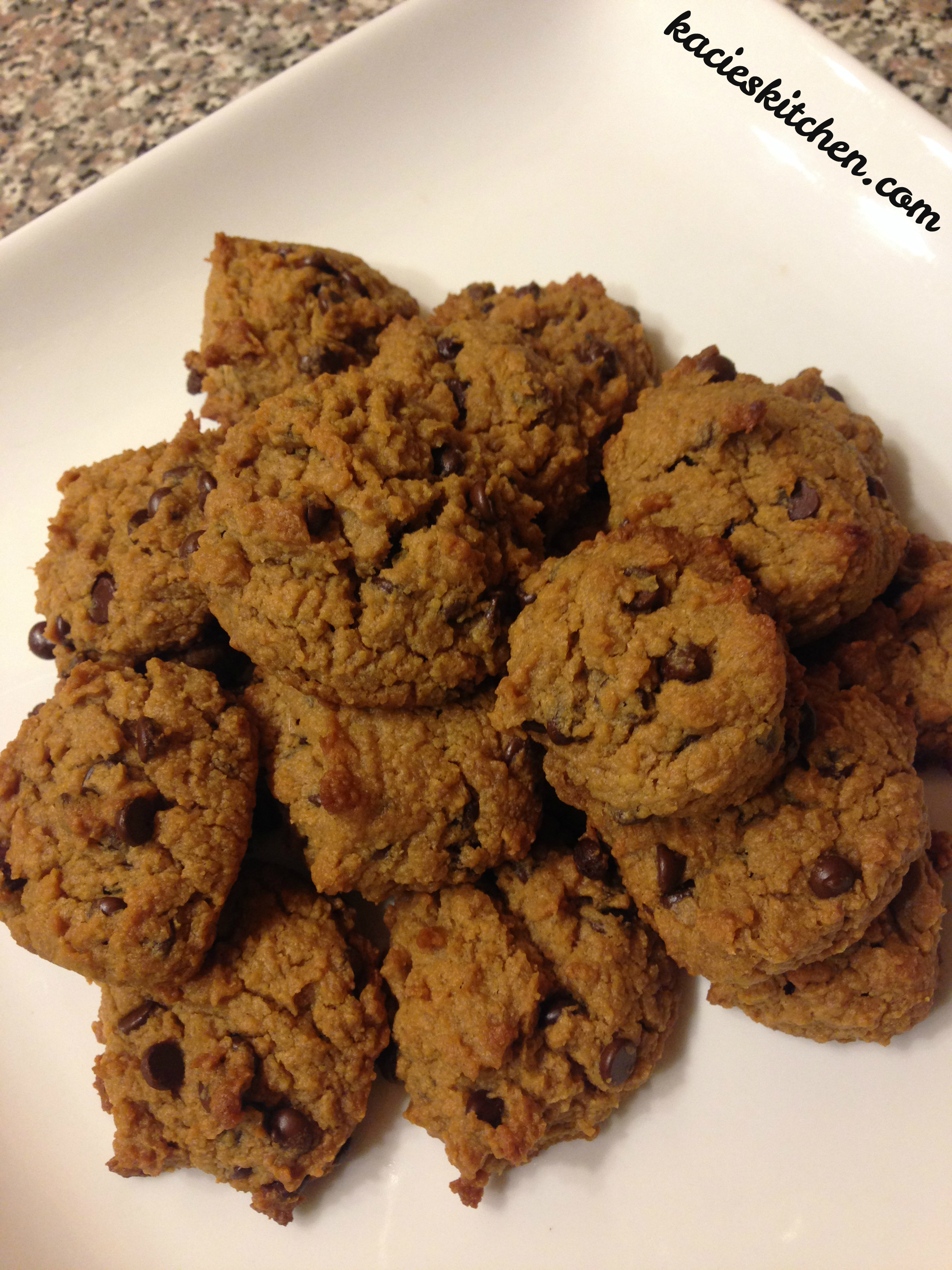 …Chickpeas!!!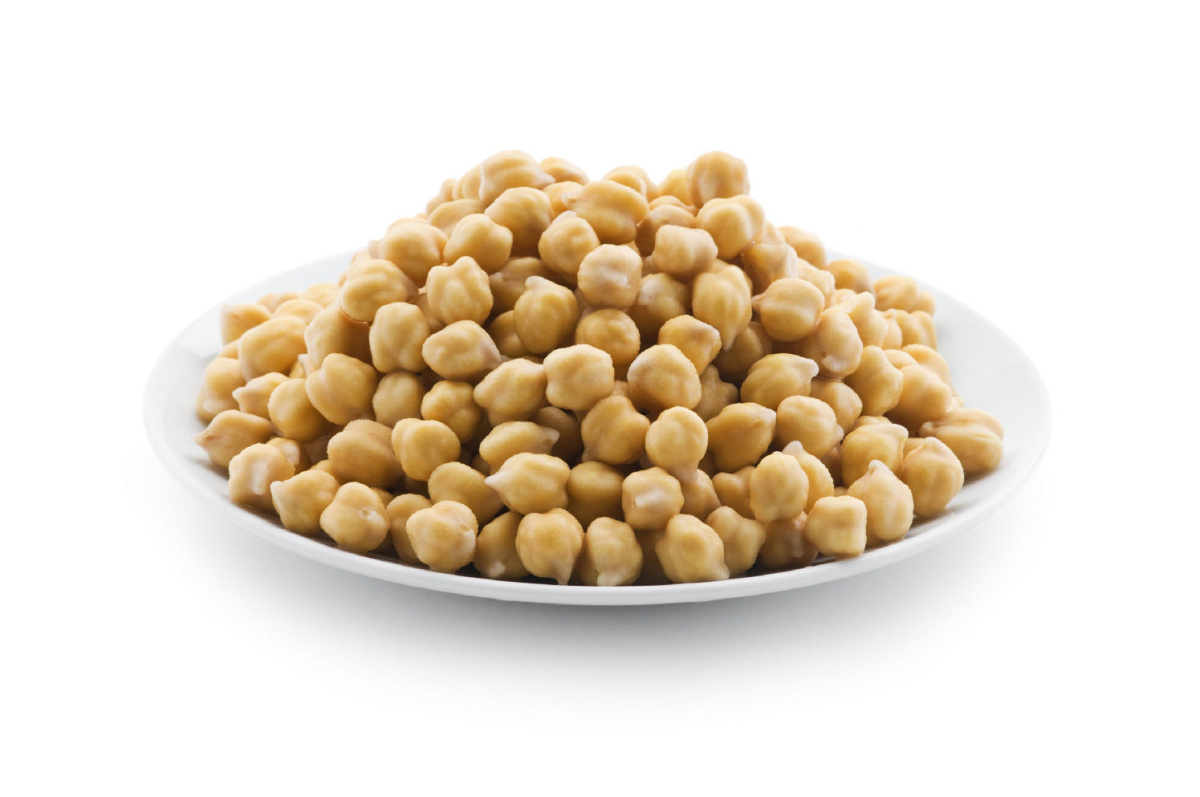 I promise that you would think these cookies are divine, even if you didn't know that they are vegan or that they're made with chickpeas.
My friend who makes a lot of vegan/vegetarian recipes made these and brought them into work one day and I told her she had to give me the recipe. (The recipe is by Registered Dietitian Cristina Cavanaugh.) I don't have much of a sweet tooth and I'm not easily impressed, so trust me… you will love them! They are also so, so easy to prepare.
Ingredients

1 can (15 oz) chickpeas (or 1.5 cups cooked chickpeas)
½ cup all natural creamy peanut butter
⅓ cup maple syrup
1 tablespoon pure vanilla extract
¼ teaspoon fine sea salt
¼ teaspoon baking powder
¼ teaspoon baking soda
½ cup vegan mini chocolate chips
Note: These are the chocolate chips I used by Enjoy Life, and they are great.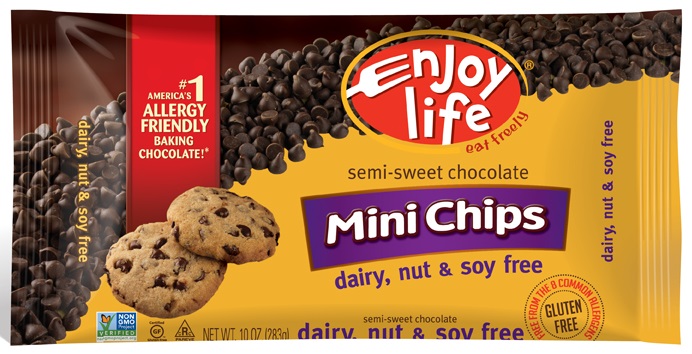 Instructions

Preheat oven to 350 degrees, line 2 cookie sheets with parchment paper and set aside. (Funny side note: I once used wax paper to make cookies, thinking it was the same thing as parchment paper… Don't ever do that.)
Add all ingredients except for the chocolate chips into a food processor. Blend for a few minutes or until well combined. Cookie dough should be smooth and creamy.
Transfer cookie dough to a bowl and fold in chocolate chips.
Use a tablespoon and scoop dough into balls and drop onto cookie sheet evenly spaced.
Bake for 20-25 minutes.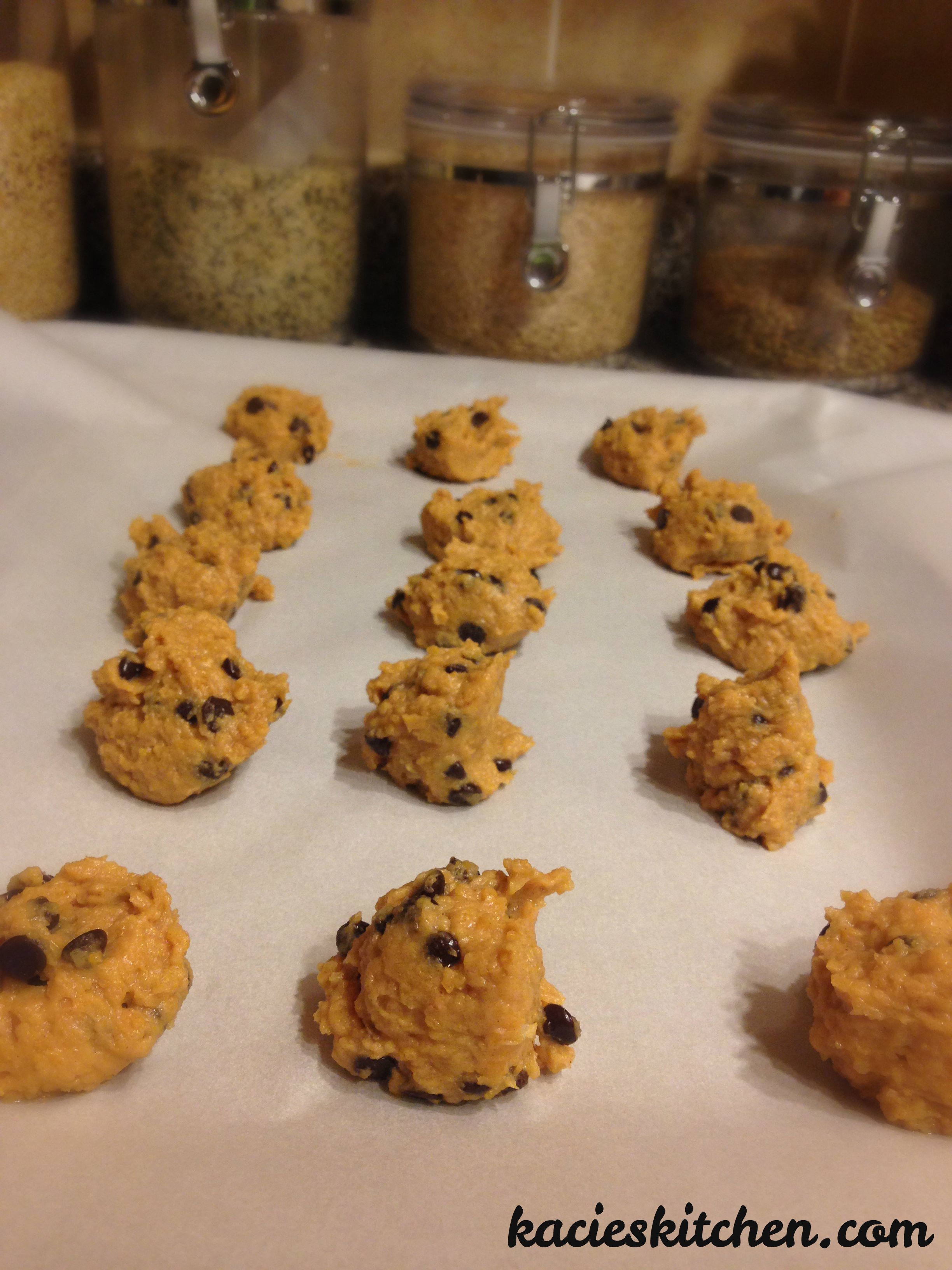 Nutrition Information

This recipe makes ~22-24 cookies.
Serving size: 1 cookie
Calories: 95
Fat: 5 g
Carbohydrates: 11 g
Sugar: 5.5 g
Protein: 3 g
If you'd like to know a little more chickpea nutrition, read further.
Otherwise, enjoy the cookies! <3
Chickpeas (aka garbanzo beans) contain a wealth of phytonutrients – all of which function as antioxidants, and many also function as anti-inflammatory nutrients. One cup of chickpeas contains about 12.5 grams of fiber, which is half your daily value! They are also a good source of protein, folate, iron and zinc.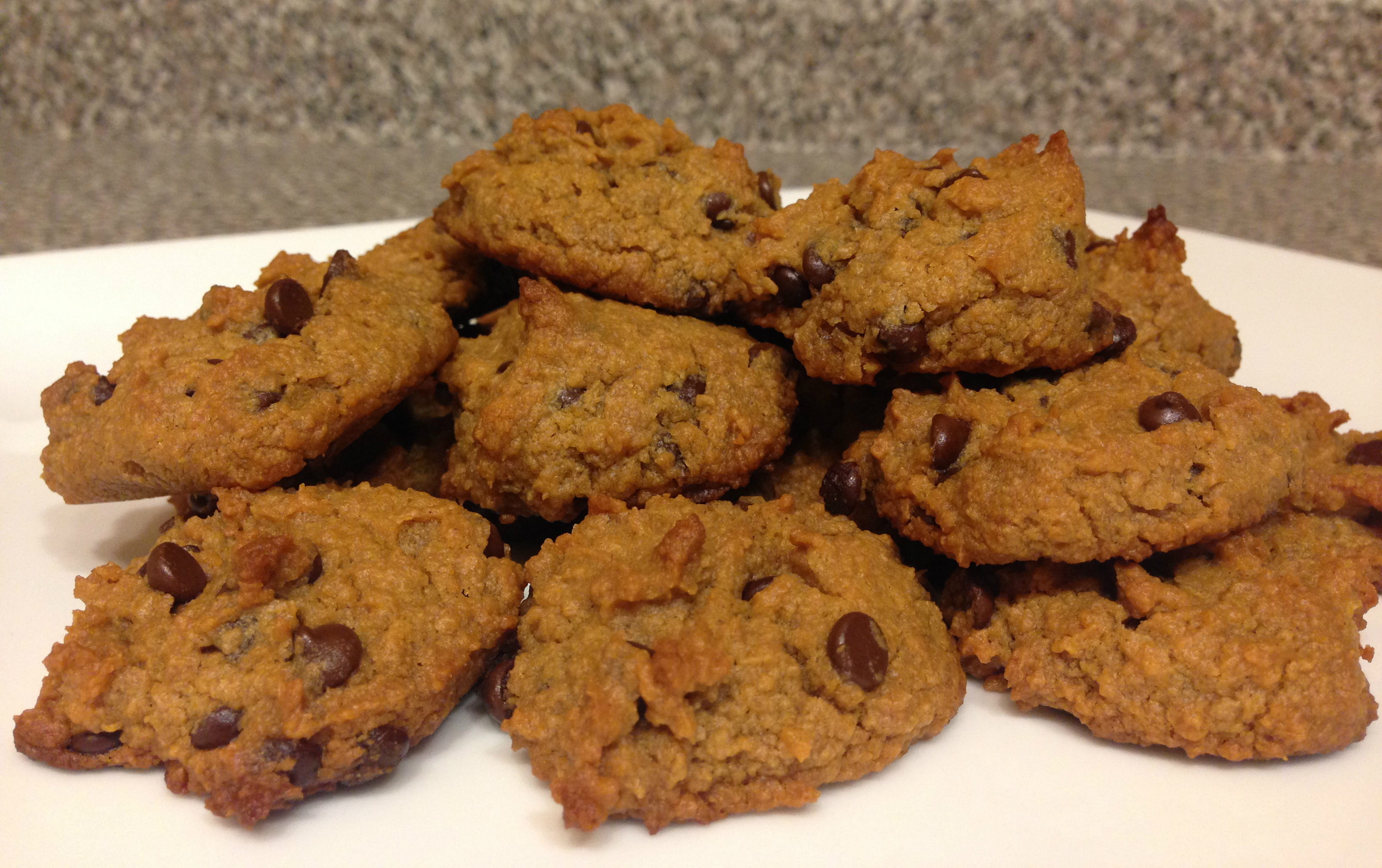 There is quite a bit of scientific research showing the health benefits of garbanzos, and new research suggests that the fiber benefits of garbanzo beans may exceed the fiber benefits of other foods. Participants from the "garbanzo bean group" in one study showed better blood fat regulation – including lower levels of LDL-cholesterol, total cholesterol, and triglycerides – than those who consumed the same amount of fiber from other food sources. In other words, garbanzo beans are a definite heart-healthy food! They may also help lower your risk of colon cancer and other colon problems, due to the short chain fatty acids that come from the insoluble fiber in garbanzos (read more here). Another study shows that only one-third cup of chickpeas per day is needed to provide blood-sugar related health benefits.
I like them in my salad! However, these chickpea chocolate chip cookies are a great treat for the weekend. 🙂
– Kacie