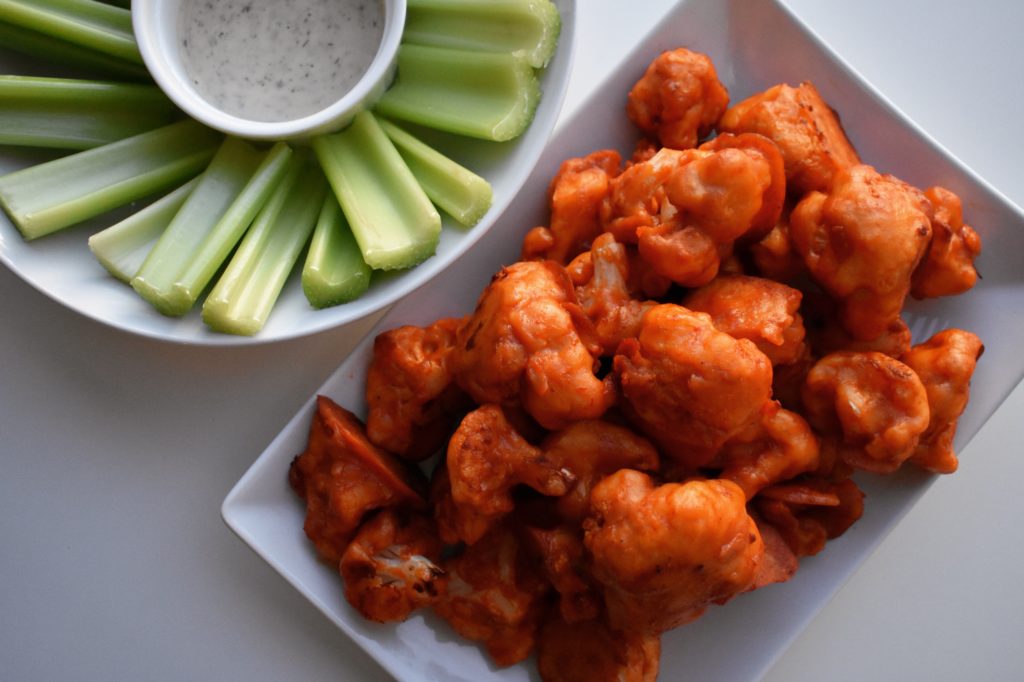 Cauliflower is officially one of the most versatile veggies! From cauliflower mashed potatoes to pizza crust to… you guessed it — WINGS! My sister made these for NYE awhile back and I'm pretty sure I ate the majority. 🙂 Compared to your traditional buffalo wings, this version slashes the calories and fat.
[A medium-sized order of B-Dubs traditional wings will run you 1,000 calories and 57 grams of fat—that's without any sauces, seasonings or blue cheese dip. One serving of cauliflower wings contains just 120 calories and less than 5 grams of fat.]
Any time you can include more plants in your diet, you're doing yourself a favor. For instance, cruciferous veggies (like cauliflower) have a component called sulforaphane, which has numerous health benefits – including being an anticancer agent.
Nutrition facts aside, these 'wings' taste delicious!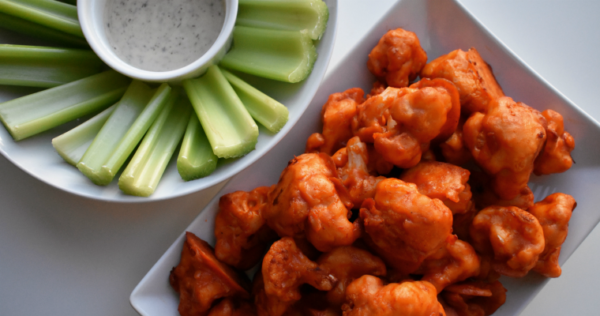 | | |
| --- | --- |
| | |
Combine flour, water, garlic powder and salt in large bowl and stir until smooth. Add cauliflower and stir gently until florets are evenly coated with batter.

Arrange cauliflower in a single layer on lightly oiled, large baking sheet. Bake 20 minutes or until golden.

In a large bowl, combine hot sauce and melted butter. Add cauliflower and toss gently until cauliflower is evenly coated.

Bake 10 minutes or until cauliflower begins to crisp, rearranging florets occasionally, if needed. Serve with celery sticks and dressing of your choice.
I've been meaning to share this recipe for awhile. Let me know if you give it a try!
xo,
Kacie