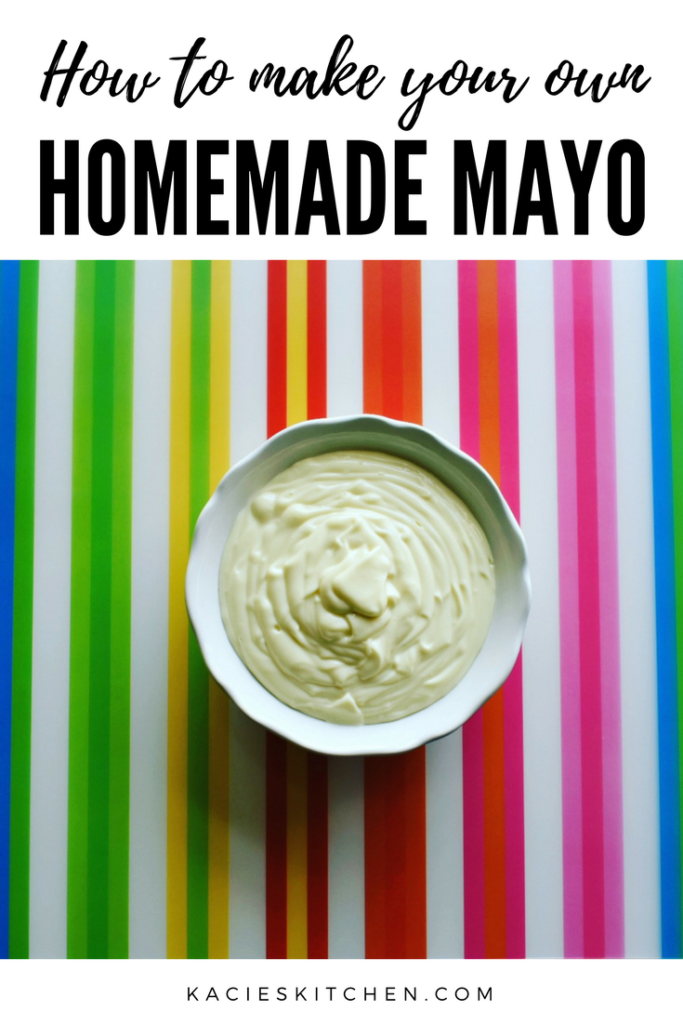 I have been on a mission to find the best homemade mayo recipe. I've been playing around with different ingredients…
For instance,
olive oil vs. avocado oil
apple cider vinegar vs. lemon juice
…and I think I've found the perfect combo!
Why would you want to make your own mayo? Mainly to avoid some of the less-than-stellar ingredients used in the majority of store-bought mayo (i.e., preservatives and soybean oil). It is also cost-effective, only takes a few ingredients and about five minutes of your time!
Give it a try! Even if you decide to go back to your Hellman's, it's always fun to try something new. 😉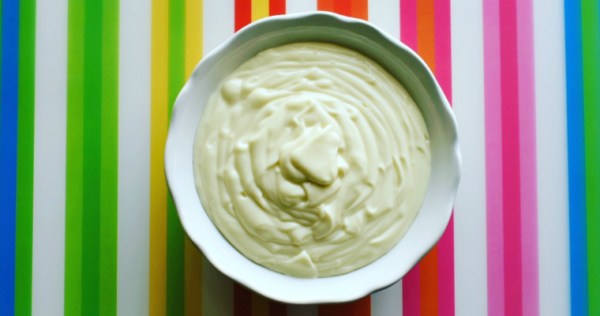 | | |
| --- | --- |
| | |
Crack the egg right into your food processor, cover, and allow it to come to room temperature - approximately 30 minutes.
Add the vinegar, mustard, sugar & salt. Turn food processor on and slowly pour a thin stream of the oil through the lid. Continue to pour, and blend until mixture thickens; about 2-3 minutes.
I use a food processor, but you can also use a blender
At first your mixture will be liquidy – don't worry – it will thicken as you continue to drizzle in the oil
This can keep in the refrigerator for about a week
You can also add some Sriracha and easily turn this into a spicy mayo. Or, you can use this as a base for other dips & dressings, simply by adding different herbs & seasonings. I made a bomb dairy-free ranch dressing and quickly discovered that I'm going to have to make bigger batches because we go through it too quickly!
Have you ever made your own mayo? If you try this recipe, let me know what you think!
xo,
Kacie