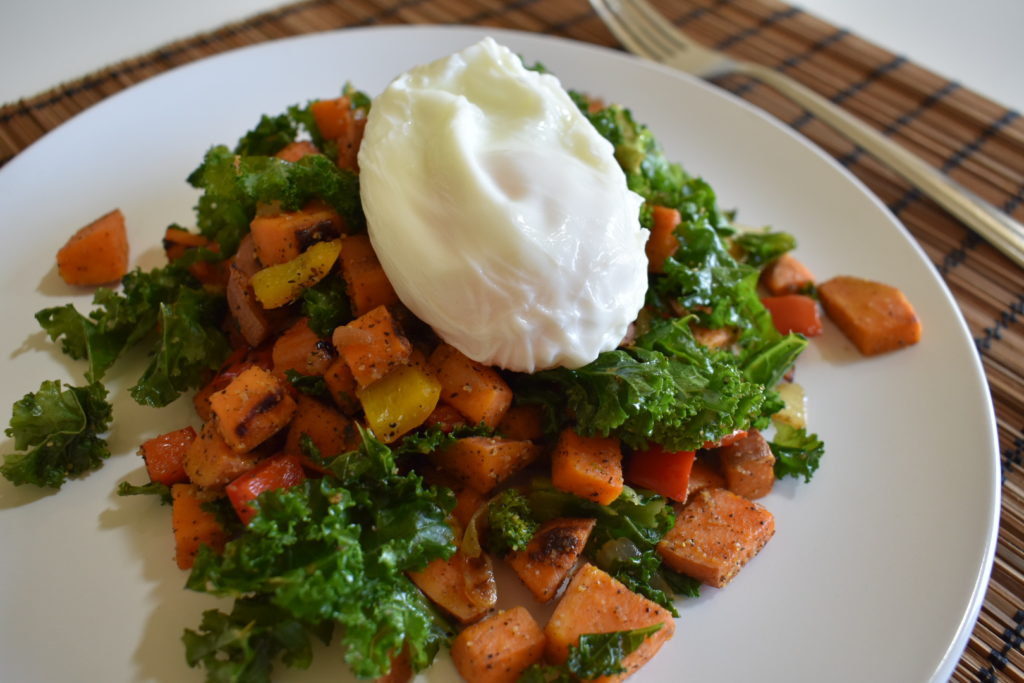 This colorful recipe is quick, easy and nutrient dense! It can make a great breakfast, lunch or dinner. To be honest with you, the first day that I made this, I actually did have it for both lunch and dinner. This dish is really filling and perfect for fall.
Nutrition: 23 grams protein // 10 grams fiber // rich in potassium, calcium & iron // high in vitamins A & C
What more could you want? 😉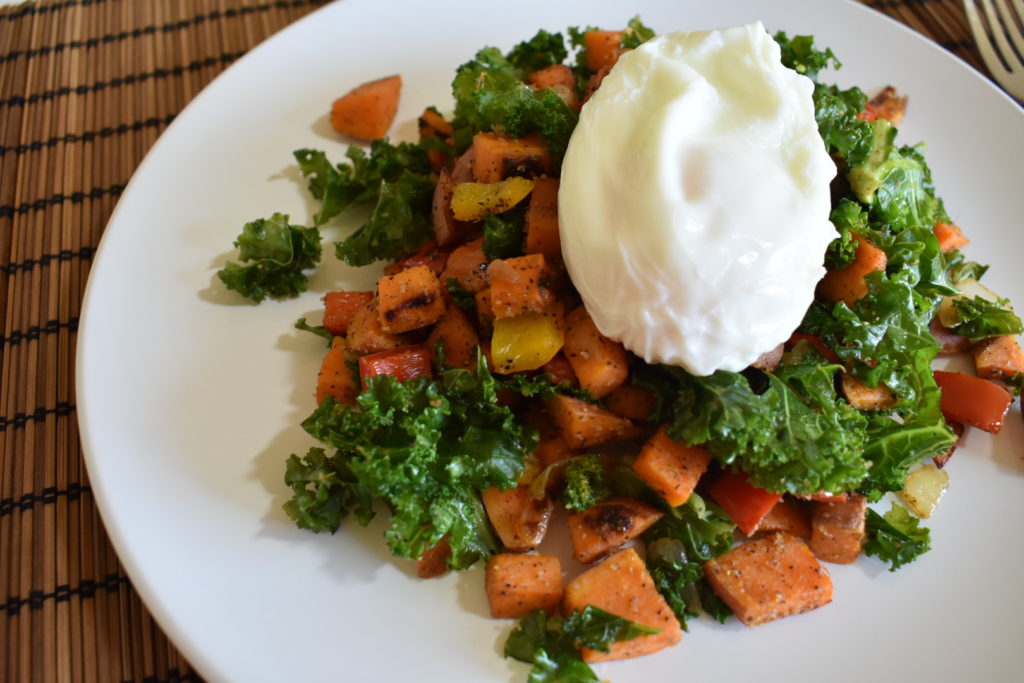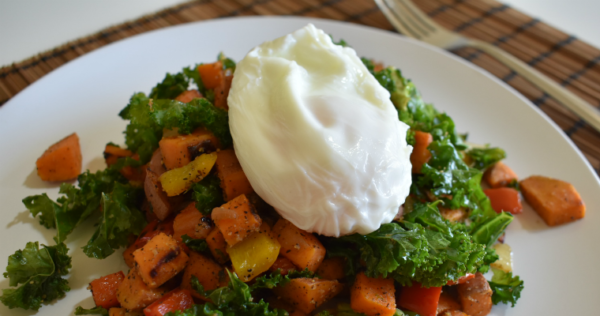 | | |
| --- | --- |
| | |
In a medium pan, heat coconut oil over medium heat. Add onion + sweet potato and cook for 5 minutes.

Add bell pepper and cook another 5-7 minutes.

Add garlic powder, black pepper & salt, plus kale. Stir everything together. Reduce heat to low and let sit while you prepare the eggs.

Bring a large pot of water to a boil, then simmer. Crack eggs into a ramekin or cup.

Stir the water with a wooden spoon, creating a whirlpool. Slowly pour your eggs into the water and cook for 2-3 minutes. Remove with a slotted spoon.

Fill your plate or bowl with the hash mixture (the kale will be slightly wilted at this point). Top with poached eggs.
This recipe is spicy. If you don't like too much spice, I'd cut the amount of black pepper by half, however I think the combination of sweet + spicy is delicious!
A few of my other fall favs include this pumpkin hemp seed smoothie, the gluten-free pumpkin pecan boyfriend bait cupcakes & these adorable jack-'o-peppers made with quinoa, lentils and veggies. Also be on the lookout for the roasted winter vegetables recipe I'll be sharing soon!
Let me know if you try the hash or any of the others.
What's your favorite fall recipe?
For the love of pumpkin,
xo Kacie